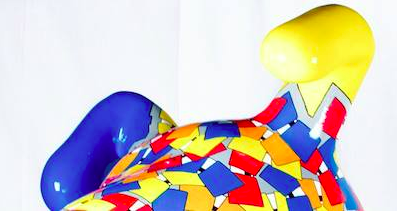 Inspired by the animated short film, The Snowman™ and The Snowdog, an extraordinary public art event featuring the lovable Snowdog character will capture the hearts and minds of Brighton & Hove and beyond in the run up to Christmas 2016.
Between 24th September and 27th September, the streets, parks and open spaces of Brighton & Hove will become home to a series of individually designed Snowdog sculptures, painted by both well-known and undiscovered artists. This will result in a magical sculpture trail around the city showcasing the rich cultural offer and wealth of artistic talent in the area.
A trail map and dedicated app will lead you from popular tourist destinations to lesser known areas of the city, as you attempt to locate the whole pack of Snowdogs. At the end of the 10 week trail, the Snowdog sculptures will be auctioned to raise funds to support Martlets Hospice, to help support local people with terminal illness.
Kala Phool's very own Josh Ford (The Osh) has been sponsored by the fabulous people at Captiv8 so be sure to see his work along the trail. The image you see is a sneak peak at his work…a small clue to what you are looking out for too 🙂
Snowdogs by the Sea is presented by Martlets Hospice, working in partnership with Wild in Art, leading event producer of public art events.