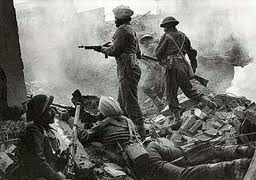 It is the time to remember those who sacrificed their lives to bring us freedom and the right to flourish.
With so many poignant memorials taking place across the globe, including all the reinactments taking place over France today, there is little mention of the Sikh and cultural Soldiers who stepped into gruesome front to help Britain win the War.
There is however loads of information on the following sites which prove unquestionably honest and powerfully rich in discussing a somewhat hidden history: Annual Sikh Remembrance Day Ceremony The British Legion
Lest we never forget. RIP.
Image from the web and belonging to: www.sikhphilosophy.net