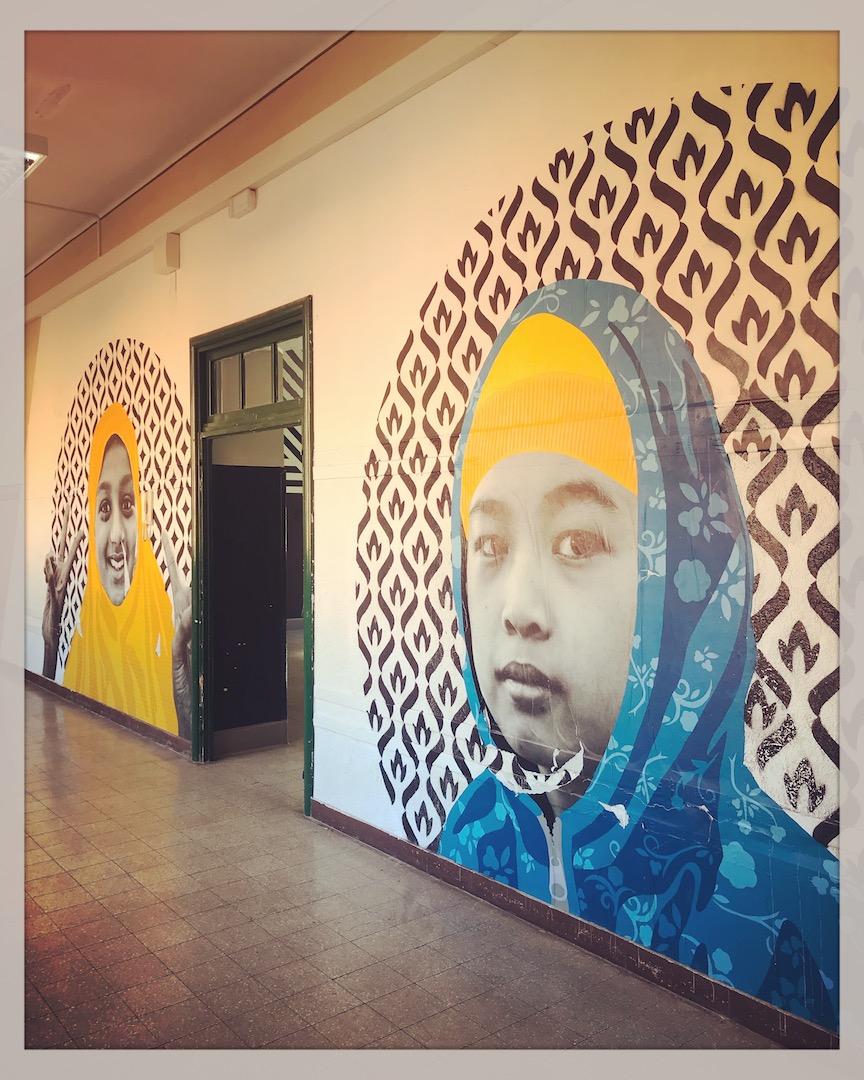 The 4th international meeting took place Jan2018 in Rome, Italy.
Our hosts were at Scuola Elementare Carlo Pisacane, one of the main Elementary School's in the Pigneto area.
In one of the worlds largest heritage sites Rome is an assault on the senses with its churches, archaeology sites, one religious view, folklore & fables. We were filled with excitement in heading there but felt so torn with the rich-poor divide – mainly created by The Vatican – being in central Rome was becoming more and more challenging.
We stayed in the area of Pigneto which was a beautiful surprise.
Full of independent creatives, shops, bars, an amazing open market, cafes and with a healthy cultural mix in its community who all lived together and ACTUALLY supported one another. Not the story you hear of Italy & 'immigrants' is it! With a huge Bangladeshi community we were thrilled to hear how generations of Bangladeshi/Italian communities supported and helped one another – really lovely.